Design informed by science
Behavioural science education for creative professionals.
Introduction to Behaviour Focused Design
For creative professionals who want to learn the fundamentals of behaviour focused design. Learn how to design for people's behaviour and behaviour change.
25 July 2019
09:00 - 17:00
Design for digital motivation
Doing, not doing. Motivation can make or break a digital product or service. Learn the latest in motivation science applied to design to make more stickier products - the ethical way.
06 June 2019
09:30 - 17:30
Design-science tools for creatives
Small, but mighty behavioural science backed ideation cards.
For problem-solving, learning and creating change.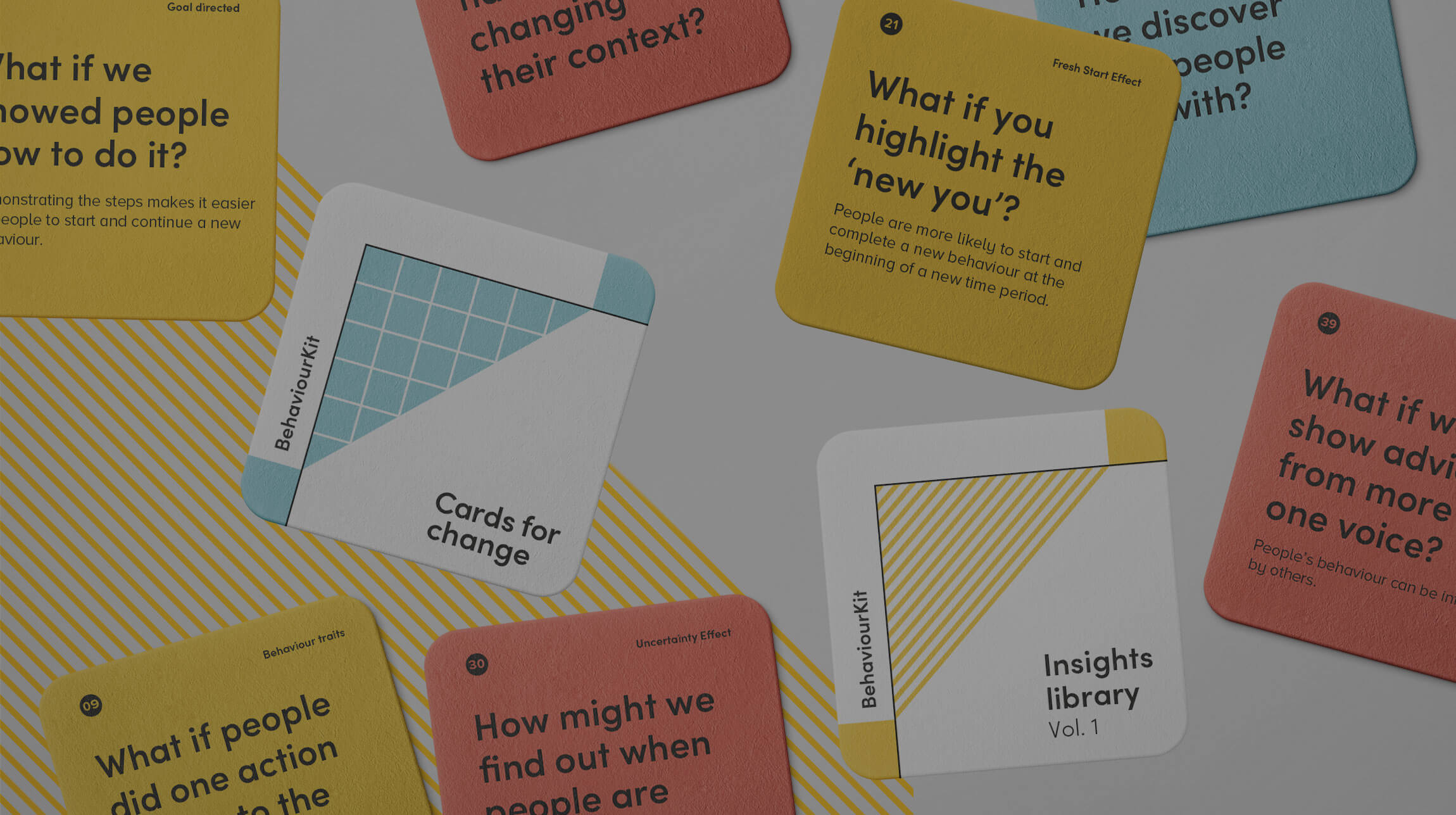 Generate ideas based on science
Tools for workshops, ideation and learning
For design leaders who want to focus on people's behaviour, overcome unexpected consequences and learn powerful science to back their design choices.
Behavioural science in a box
Our aim is to unlock real people understanding found in academia and bring it to you. The problem solvers. The thinkers. The makers and creators. Each card is based on theory. With each box paired with a dedicated citation guide so you can keep learning all things brain, decision and people science.
Tried and tested
Our BehaviourKit was created by us, to use with our clients at BehaviourStudio. These are the tools that we use on projects spanning digital products, services, organisational change and policy making. You could say they are the boxed equivalent of our brain power and experience. Scary.
Bring behaviour change principles into your next project with these question based ideation cards.
Bitesize behavioural insights.
Proven knowledge paired with actionable questions to get you started.